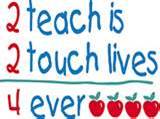 As early childhood educators our focus is promote school readiness by providing fun, interactive classes that support early lerning through American Sign Language, sensory play and music.
Join the growing 'Signing Community' and learn how to unlock the potential in every child.

This multi-sensory approach of sign language, allow children to use both sides of their brain, creating multiple pathways which can strengthen memory and build connections for further learning.
Join our Early Childhood Education Specialist, Mischel and Elizabeth and learn how to use American Sign Language as a communication tool to enhance language, literacy… and lessen frustrations through fun songs, games and loads of activities to play at home or in the classroom to enhance language.